Nymphenburg Porcelain Germany White Horse Figurine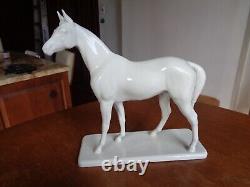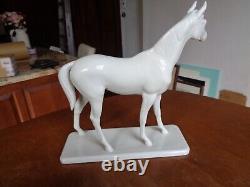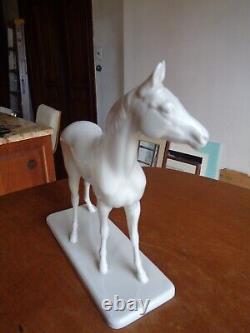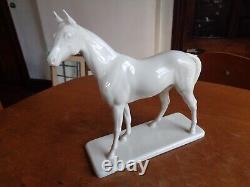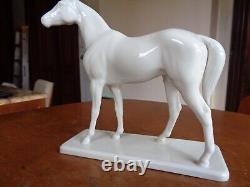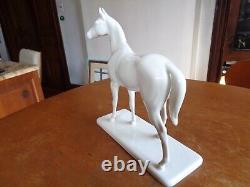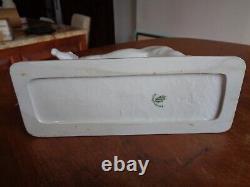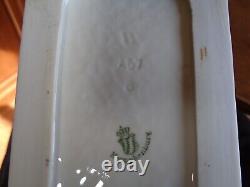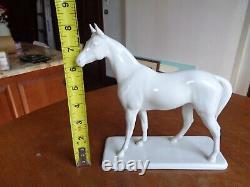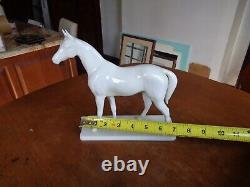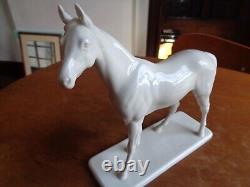 Hello and Thank You for looking. This is a Nymphenburg Porcelain Germany White Horse Figurine. Superb blanc de chine figurine of a stallion made by Nymphenburg in the middle of the 20th century right after WWII.
It was first designed by Konrad Schmid in 1928 I think and is of an English Thoroughbred horse - a really nice and hard to find piece as it is not made anymore! Stunning the way it stands on the rectangular base! One of the nicest horse pieces I have seen in a long time! The figure is just under 9 inches tall, 3 inches wide and about 9 inches long so a nice size. It is marked with the impressed shield mark underneath with the model number 457 over 8 and the green shield mark with the word Nymphenburg and Western Germany as shown. The top back of the base has the artist name K. Schmid impressed into the porcelain. The figure is in perfect condition same as the day it left the factory.
This item comes from a pet free and smoke free environment. Thank you and of course, Good Luck.