RARE-SORELLE PORCELAIN COACH With SEATED FIGURINES DRIVER With4 HORSES 17 x 8 x 5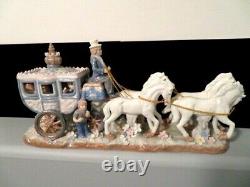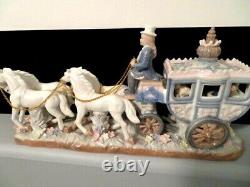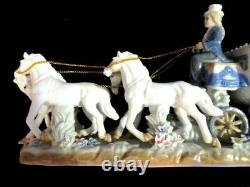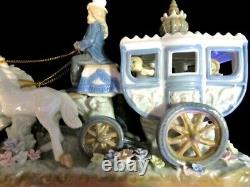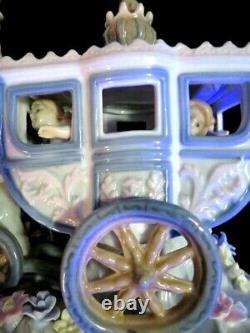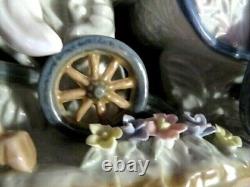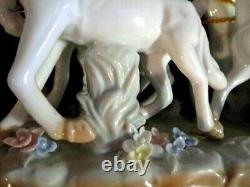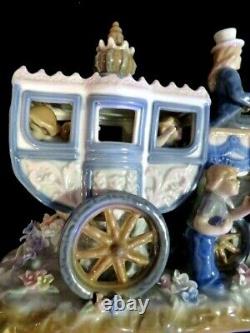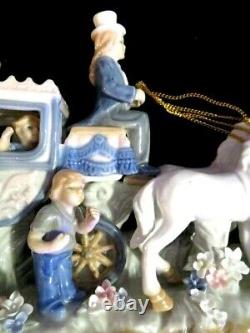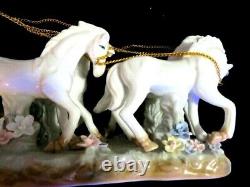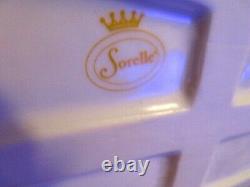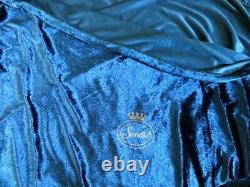 SORELLE PORCELAIN COACH W/ SEATED FIGURINES. Comes wrapped in a large blue felt Sorelle Bag.
17 x 8.5 x 5. Beautiful Porcelain Hand Crafted Figurine. Made and stamped by Sorelle. Features an Exquisite Horse Drawn Carriage from a Bygone Era.
Its "off to the ball" with the guests settled in the carriage, dressed in their finest, as they head off to an evening of revelry. Pulled by four white horses, with gold color chains.
Beautifully porcelain hand sculpted, and hand painted, with lots of pretty tiny flowers and other detailed accents. 17" x 8.5" x 5 deep. In excellent condition with no issues to address. This piece quite heavy and well made. Please see pics for further clarification. Please take a moment to check out my other listings.