Modernist Lady Godiva Royal Dux White Porcelain Nude Woman on Horse 685 MCM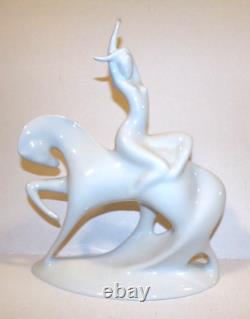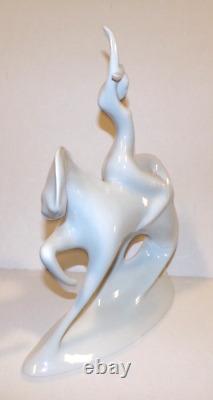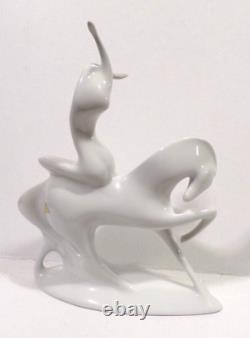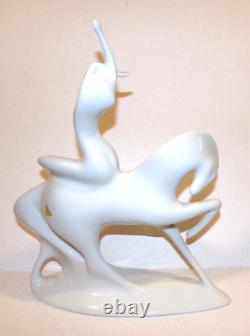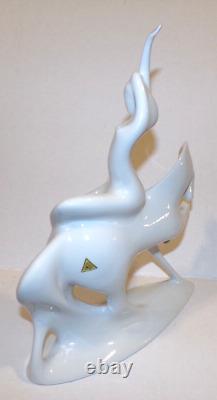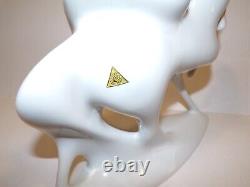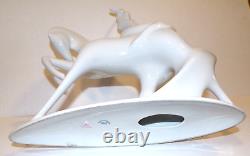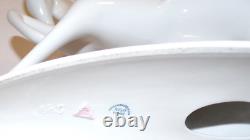 Offering this gorgeous Royal Dux porcelain sculpture depicting a modernist style Lady Godiva. In all white porcelain (the flash has given it a blue cast in some pictures - the third picture most closely depicts the color). The statue is in very good condition with no chips or cracks. It has a Royal Dux sticker on the hip of the horse and Royal Dux marks on the underside including a model number of 685.
Measures about 11" x 3" across the base and just under 14 tall to the hand.