Made Occupied Japan, Copy of Porcelain Carl Schneiders Erban Post 1886With Reins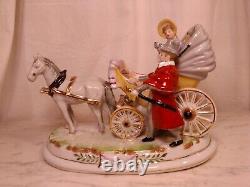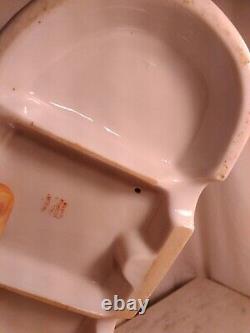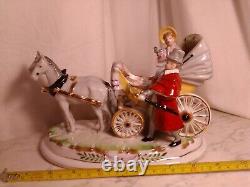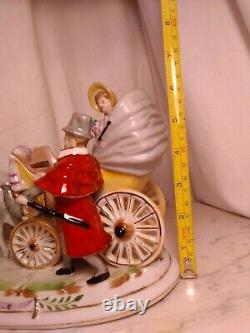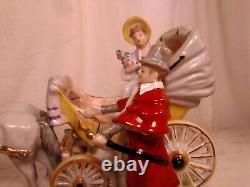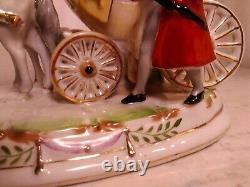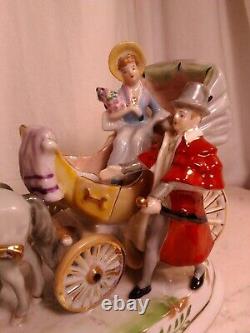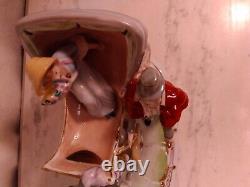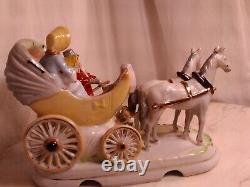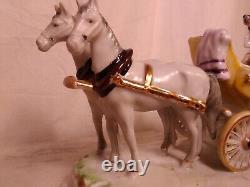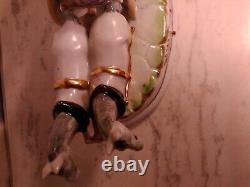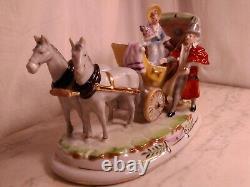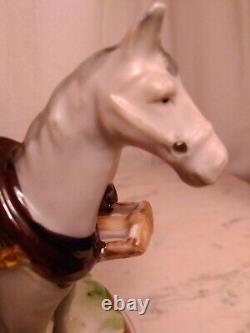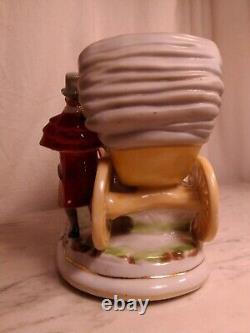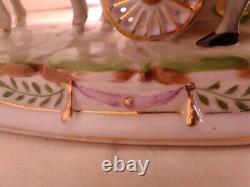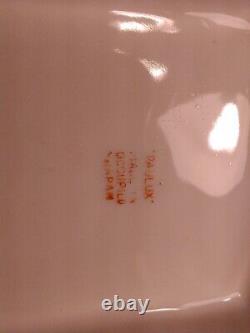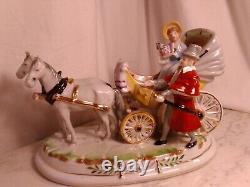 This beautifully crafted figurine by "Paulux" depicts a lady and gentleman, horses and buggy. It is a stunning piece that captures the essence of Victorian-era style and design. Made in Occupied Japan, this piece is a copy of the porcelain Carl Schneiders Erban Post 1886.
The figurine is hand-painted and made of porcelain, with a finish that gives it an antique look and feel. Measuring 8.5 inches in length, 6.5 inches in height, and 4.5 inches in width, this medium-sized figurine weighs 2.5 pounds.
The lady, gentleman, horses and buggy are expertly crafted, with intricate details that showcase the maker's skill. This piece is sure to be a prized possession for any collector of decorative sculptures and figurines. They are made of string and can be easily replaced.
The porcelain is in excellent condition, no chips. The glaze is also in excellent condition. There is no wear to the shiny gold. For collector's of figurines made in Occupied Japan this is a super find.